Hidden Wall Bed® Products
Revolutionary Hidden Beds: The Newest Showflat-Inspired Space-Saving Technology in Singapore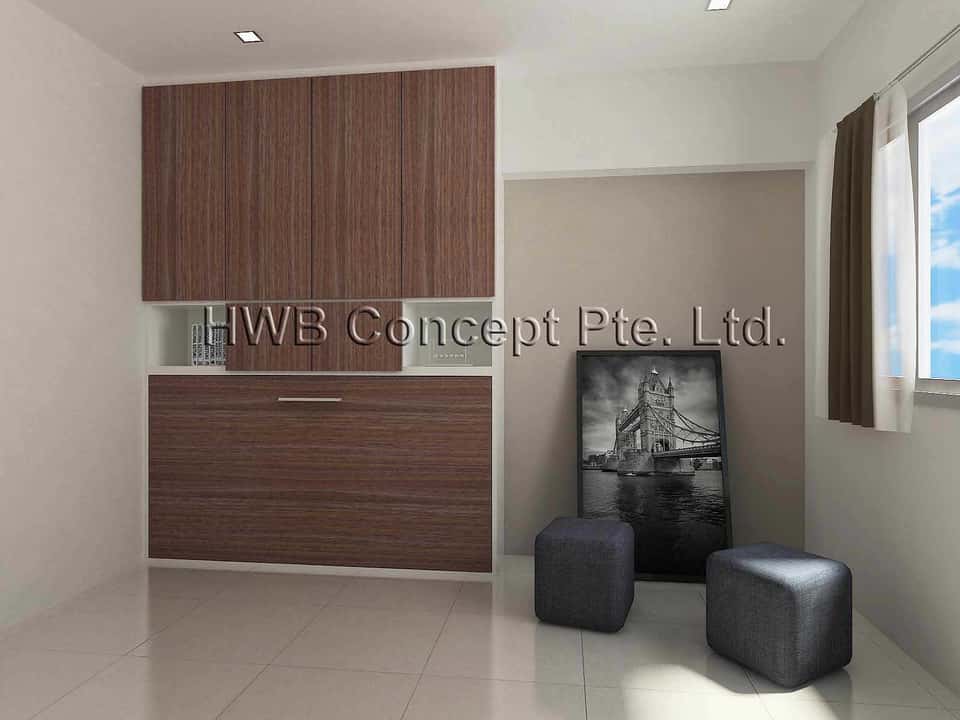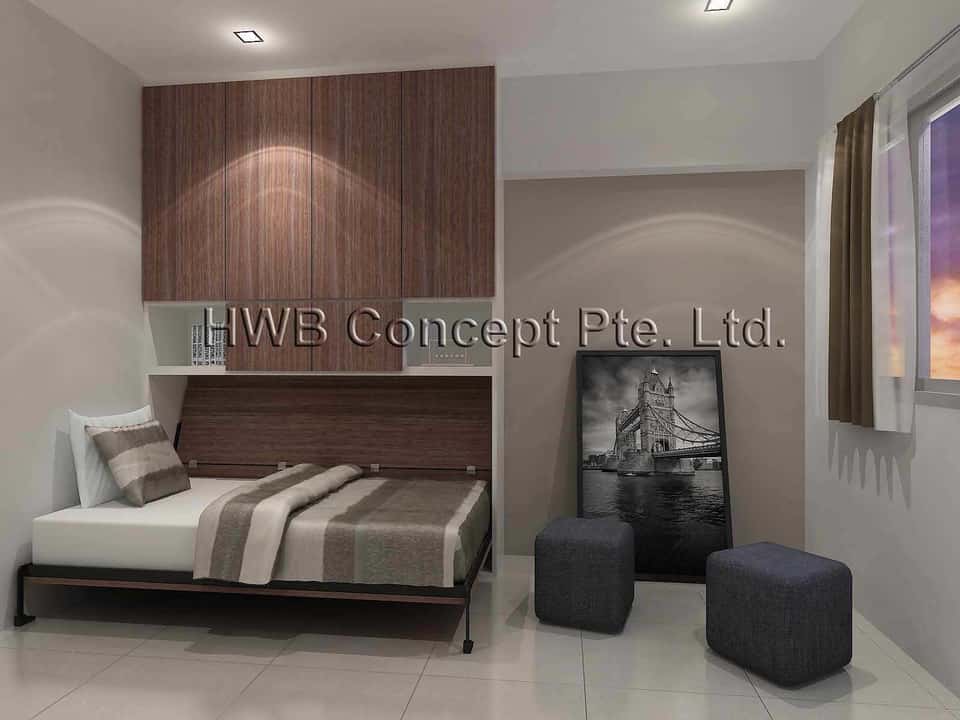 Revolutionary Hidden Beds allow you to save space. With the Hidden Wall Bed concept, you can now allow your beds to fold up during the day when no longer in use. This creates more space for you to use during the day.
Hidden Wall Beds® For All Adults and Children in Singapore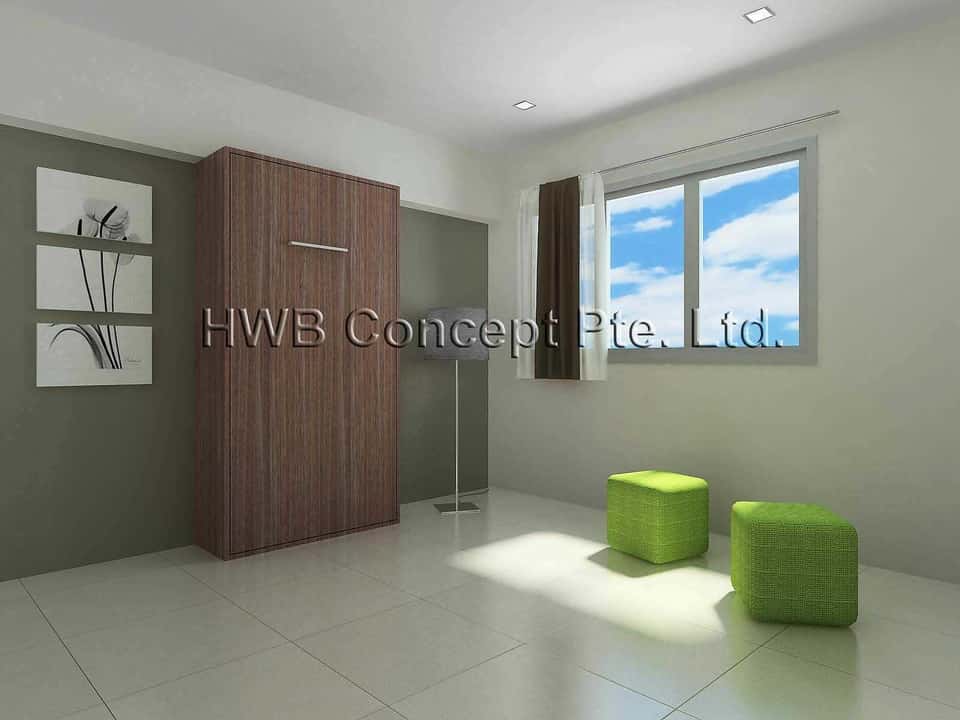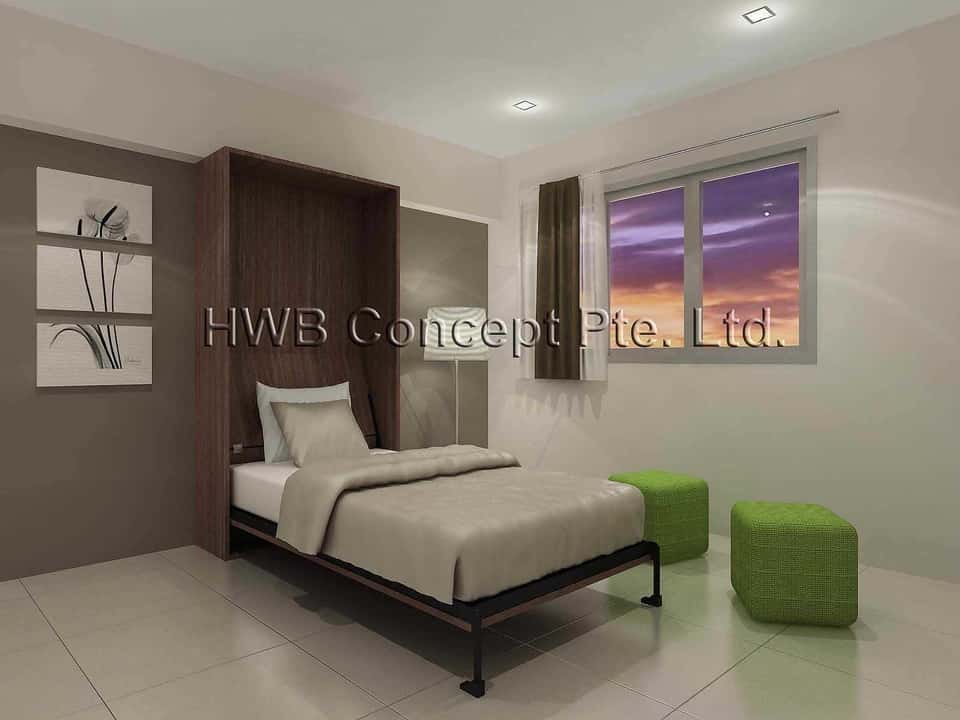 The H and V-Series offer a simple solution to maximize your home space in an elegant and fashionable manner. The secret of our hidden wall beds lies in their patented hinges. The patented hinges enable our wall beds to be neatly open down, folded and hidden away during the day for more air and space but expanded and unfolded to give you a soft and comfortable wall bed during bedtime. Both our adult-size and children-size beds are also fully customisable to any ceiling height.
HWB Beds Are The Star Attraction To Save Space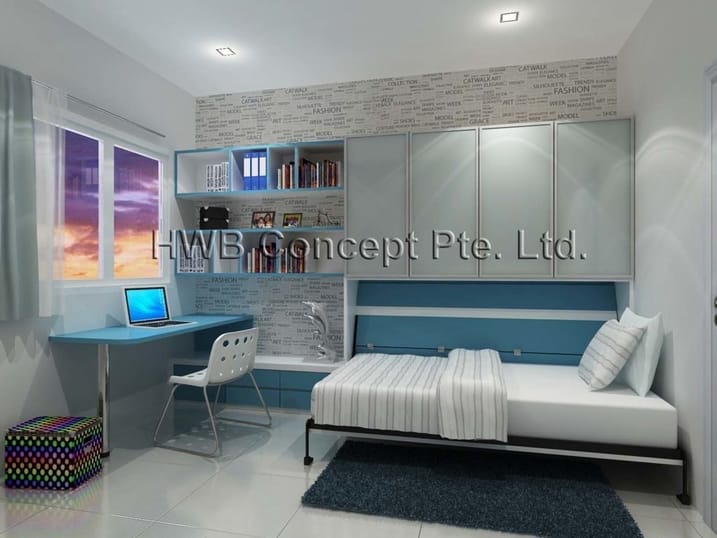 HWB®  hidden wall beds are the best low-cost and space-efficient solution for a comfortable night's rest without compromising room space. Our cleverly designed single and double deck bed units are perfect for everyone and everywhere. Moreover, all beds and bed heights are customizable and adjustable to suit your room, your home, and your needs. Flexible, portable and open to all adults and children, HWB®  wall beds are a versatile, multifunctional and essential furniture for the contemporary living space in Singapore today. HWB® wall bed cum sofa beds are also a must-have to maximize the space of your living room and double-up as a guest bed.
Did you know that HWB®  wall beds can also accommodate a variety of mattresses? Read more about the advantages and benefits our wall beds could bring to your life here.
Customizable and Adjustable Sofa Beds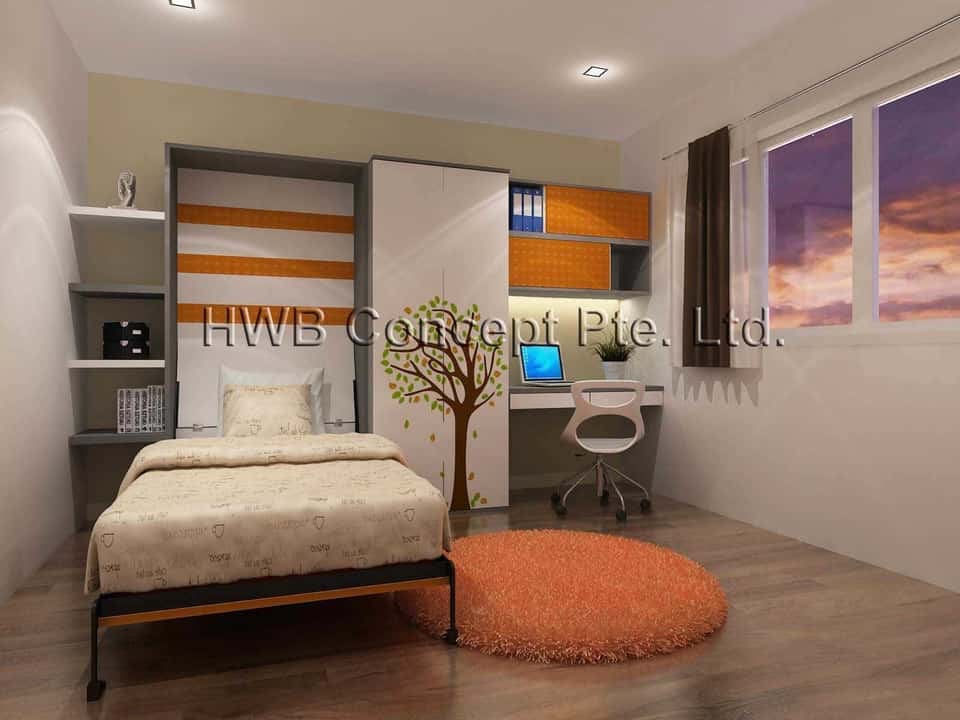 Here at HWB® , we strive to produce the best quality hidden wall cum sofa beds with optimal quality and utilitarian functions. Our products are exquisite and ornamental, but long-lasting and sturdy. Our team works hard to ensure that every product that leaves the HWB®  Hub Showroom looks stunning but also feels comfortable and strong.
HWB®  offers a wide range of beds to suit your interior décor. Click here to choose the best hidden wall bed for an effortlessly new look for your room!
Still not convinced? Need some HDB Hub inspiration for your new room? Head over to our YouTube channel by clicking this link to see our hidden wall beds in action in real-life showrooms and showflats!
Any Questions? Give us a call (65) 6467 1101 or email us at [email protected] and our friendly staff will attend to you ASAP. Otherwise, fill up our e-form here.